Read3 is a parent-friendly, evidence-informed literacy program for children who struggle to remember letters and sounds, or read simple words.
The Read3 program was designed for children with literacy challenges including weak working memory, processing difficulties and dyslexia. It builds foundational skills in three core areas essential for early reading development. 
More than just systematic synthetic phonics, Read3 offers phonological/phonemic awareness, phonics and fluency in one integrated program.
Our simple 3-step formula and games-based approach to learning is equally effective when used at home or as a school-based intervention.
Read3 is suitable for any struggling school aged child. It can be implemented in response to parental concerns, a literacy screening test or dyslexia diagnosis.
If there is a family history of dyslexia, or reading and spelling difficulties, don't wait - early intervention is critical! 
Read3 is an AUSPELD-approved program, making it an ideal choice for children with or at-risk of dyslexia.
Read3 has presented at: Dyslexia-SPELD Foundation's Language Literacy and Learning Conference (Perth, April 2019); the Learning Support Teachers' Association of Queensland Conference (Brisbane, Sept 2019); and the Learning Difficulties Australia Conference (Jan 2021).
Discover how the Read3 program can assist you.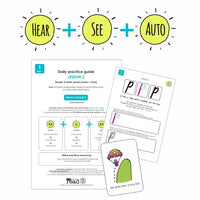 Integrated development of 3 core skills
Each day you'll work with your child to strengthen all three foundational literacy skills: hearing sounds in words, connecting sounds to letters, and improving automatic recognition of letters, sound segments and words. The daily practise routine is simple. Three activities: HEAR + SEE + AUTO.
Learn More
Evidence-based memory strategies
Unique strategies used to support children with working memory and rapid automatic naming weaknesses are based on 20 years of clinical experience working with children with dyslexia and support expert recommendations from Tufts, MIT and Harvard Universities released in 2017. 
Learn more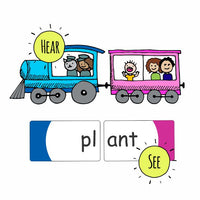 Step-by-Step Learning
A systematic approach lets you introduce children to the Read3 learning system slowly, and focus on mastery at each step for long-term success. Vowels cause the most grief when learning to spell so we prioritise strengthening vowel awareness and syllable types before adding blends. This assists children with weak working memory and/or processing difficulties.
VIEW SCOPE AND SEQUENCE
Easy Alphabet builds letter-sound knowledge
The Easy Alphabet incorporates visual and auditory cues to give genuine meaning to letter shapes. This improves recall, frees up the brain to start reading and reduces letter reversals when writing.  Best of all, the early success that is achieved with the Easy Alphabet will boost your child's confidence! Choose from Practice Sheets, Display Cards, Playing Cards and more. A perfect addition to any early years classroom, and an important first step in the Read3 program, 
Watch the video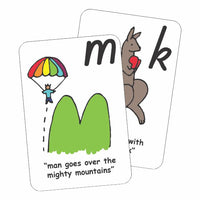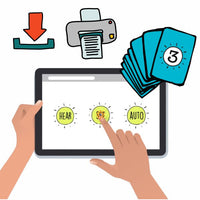 All videos, scripts, games and resources included. Just download, print and play!
The Read3 program is available in digital format and can be accessed online 24/7. Just click on the links to download.
To save you time and effort, printed Card Kits, featuring concept and essential game cards, are available for each step.
SHOP READ3 PROGRAM
Concerned about your child's reading progress? Check skills with CHIPS!
Research tells us we can identify at-risk readers as young as five years. If you have any concerns about your child, be sure to download our FREE screener!
The Check How I Process Screener (CHIPS) is an informal, evidence-based screener that examines a child's pre-literacy skills. CHIPS assesses the four processing skills known to impact on early literacy development. These are: Phonological Awareness, Letter-Sound Knowledge, Rapid Automatic Naming and Phonological Working Memory.
Early identification and intervention makes all the difference. Don't wait!
Download CHIP SCREENER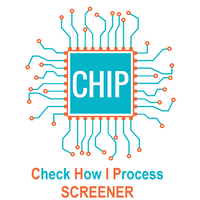 Testimonials
Read3 is an incredible program. It is easy to use, functional and is guided by the latest evidence-based research. I would highly recommend Read3 to anyone working with children with literacy difficulties. I have loved watching my clients progress and become more confident with their reading. Thank you Robyn and Kate for making a difference to their lives.

Bronte Snowdon, Literacy For Me Speech Pathology
The Read3 program is very clear and easy to follow. My Teacher Aide feels confident using it, and we can see the results already. We absolutely love the videos.

Julie, Learning Support, State School, QLD
In case you're wondering, your program is so amazing and so wonderful. We literally have the most resistant ADHDer, ASDer and majorly anxious 8 yr old with Pathological Demand Avoidance, and we are still in spite of his challenges making progress and we are so thankful for Read3!
The confidence it is giving him and us, from deep within our hearts, thank you.

Vicki Thornton, Parent
Our son had a late diagnosis of Dyslexia. With Read3 he has made tremendous gains in 12 months; in the last term he 'jumped' five reading levels and that was just by doing the U-know Words, Chunk Check and 60 Word Stories. We are so grateful to the Read3 team for their program. 

Rachel, mother of a 9 year old
Read 3 is a great program. It is very interactive. I love the fact that there are so many different games. My son found it difficult to just sit and write or read. Read3 has given us a variety of activities where we can practice and enjoy quality time together at the same time.

Carmen, mother of an 8 year old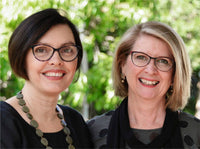 Meet the creators
Read3 is the result of a collaboration between experienced Speech Pathologist Robyn Monaghan and communications specialist Kate Andrew. Kate's youngest son has dyslexia and she and Robyn first met at Robyn's literacy clinic. 
Their mutual passion to create a literacy program that is both evidence based and family-friendly is the driving force behind Read3.
LEARN ABOUT THE CREATORS